At the beginning of the year, a handful of students started rehearsing and recording auditions for the North Carolina Elementary Honors Chorus. We found out in October that out of 621 students auditioned, 220 were selected. Jazlyn Rodriguez (5), Jacob Hernandez (5), Katie McElmon (5) and Ryan Montgomery (4) were selected to be part of the 195 student chorus!

In a month, these students learned 6 pieces of music to perform at the Stevens Center in Winston-Salem, NC on November 12th, 2017.


It was a beautiful concert!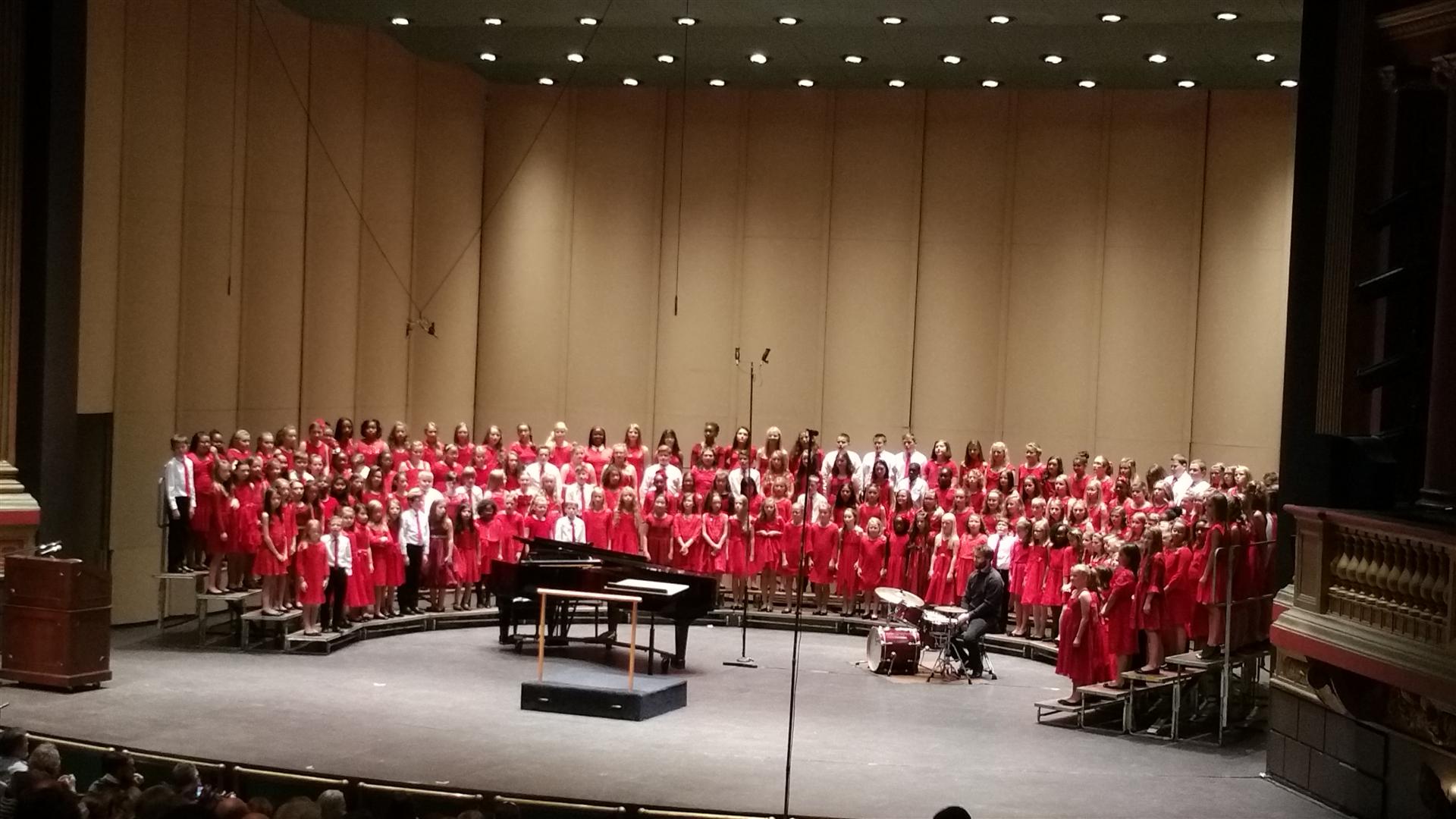 They have represented Swansboro Elementary, as well as Onslow County, to the very finest! We are so proud of them!