---
0-Kindergarten, 1st Grade, 2nd Grade


---
University of North Carolina at Wilmington 1995 Bachelor of Arts Degree in Elementary Education K-6th with a concentration in Psychology
Reading Certification K-12th 2009
I am currently enrolled in the ECU cohort to obtain my Masters in Adminstration and Curriculum and Instruction
---
I began my teaching experience in 1995 as a first grade teacher at Morton Elementary in Jacksonville, North Carolina, then I transferred to Jacksonville Commons Elementary School with the principal I taught with at Morton. I taught first grade there for three years. I became a stay- at- home mom after our first daughter was born. I taught 3rd grade reading part-time at Swansboro Elementary in 2004. I also taught 3rd-5th grade reading and was the Title 1 Parent Liaison part-time in 2008-2009 at Swansboro Elementary. I was the Parent Teacher Organization President and/or Vice President for 5 years at Swansboro Elementary School. I decided to go back to full time teaching eight years ago as the Reading Specialist. I have thoroughly enjoyed working here. I have been the Odyssey of the Mind Coach for six years for grades 3rd through 5th. I have been a PTO member and volunteered in our daughters' classrooms for nine years while they were students at Swansboro Elementary. I am truly honored to be working at a school that is passionate about teaching children. We are all in this together!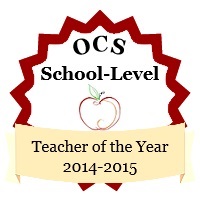 Here are some great websites that will help your child with reading and math. Just click on one of these websites and the learning can begin! Spellingcity, Starfall, Mathisfun, Storyline, Edhelper, Mathfactcafe, Funbrain, Math, Magickeys,
---
My home town is Fremont, North Carolina. It is a small town similar to Swansboro. I moved to Swansboro 13 years ago from Cedar Point. My husband and I have two smart, beautiful and sweet daughters who attend Swansboro High. We also have a Bichon Frise who loves to play. I enjoy being with family and friends at social events or just hanging out. My hobbies include reading, boating, playing at the beach, traveling, riding bikes, taking pictures and shopping.